Ceramic coatings offer an exceptional level of protection for vehicles and various surfaces. However, even with their outstanding properties, they are not entirely impervious to water spots and stains. In this article, we'll delve into effective strategies to tackle water spots and stains on ceramic coatings, ensuring your surfaces maintain their pristine appearance.
Understanding the Culprits
What Causes Water Spots on Ceramic Coatings?
Water spots typically result from mineral deposits left behind after water droplets evaporate. These deposits contain minerals like calcium and magnesium, which can mar the ceramic coating's finish.
How Stains Develop on Ceramic Coatings
Stains can occur when foreign substances, such as bird droppings, tree sap, or road tar, come into contact with the ceramic coating and aren't promptly removed. These substances can chemically react with the coating, leading to discoloration or etching.
Prevention is Key
Regular Maintenance to Prevent Water Spots
To avoid water spots, it's crucial to dry your vehicle or surfaces promptly after washing. The use of a microfiber towel and a quick-drying detailing spray can help prevent mineral deposits from forming.
Protective Measures against Stains
Consider parking your vehicle in shaded areas or using car covers to protect the ceramic-coated surface from environmental contaminants. Regularly inspect and remove bird droppings, sap, and other substances to prevent staining.
Effective Cleaning Techniques
Gentle Cleaning Solutions
When tackling water spots or stains, opt for mild cleaning solutions. Start by rinsing the affected area with water. Then, use a pH-balanced car wash soap and a soft sponge to gently clean the surface. Avoid abrasive materials that could damage the coating.
Spot Cleaning for Stubborn Stains
For stubborn stains, a mixture of water and isopropyl alcohol can be effective. Apply the mixture to a microfiber cloth and gently rub the stain in a circular motion. Rinse and dry the area afterward.
Advanced Restoration Methods
Polishing to Restore Shine
If water spots or stains have dulled the ceramic coating's shine, consider using a light polishing compound. Apply it with a dual-action polisher to restore the glossiness of the surface. Follow up with a protective sealant.
Seeking Professional Help
In cases of severe stains or etching, seeking the expertise of a professional detailer is recommended. They have access to specialized products and techniques to restore ceramic coatings effectively.
FAQs
1. Can I use household cleaners to remove water spots?
Household cleaners often contain harsh chemicals that can damage ceramic coatings. It's best to use products specifically designed for automotive surfaces.
2. Are water spots permanent?
If left untreated, water spots can lead to permanent damage. Timely removal is essential to prevent long-term effects.
3. Can I apply a new ceramic coating on top of a stained one?
Applying a new ceramic coating over a stained surface won't effectively hide the stains. It's recommended to address the stains before considering re-coating.
4. How often should I inspect my ceramic-coated surface for stains?
Regular visual inspections, at least once a week, can help you identify and address potential stains early on.
5. Are DIY ceramic coating removal methods safe?
DIY methods can be risky, as improper techniques can damage the coating further. It's advisable to consult professionals for safe removal.
Conclusion
Incorporating ceramic coatings into your vehicle or surface care routine provides an extra layer of protection. However, water spots and stains can still pose challenges. By understanding the causes, prevention methods, and effective cleaning techniques outlined in this article, you can ensure that your ceramic-coated surfaces remain dazzling and protected for the long haul.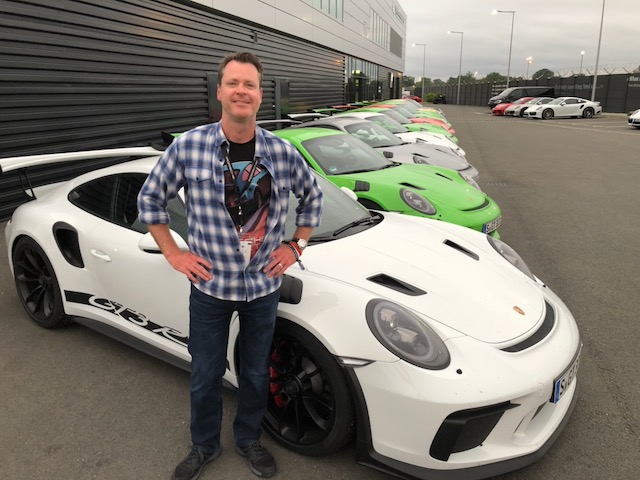 I guess you always start out as a car kid. Smokey and the Bandit, Corvette Summer, Bullitt, Ronin, etc. Throw in a massive match box car collection and add time. I've always been drawn to interesting cars. I've also always owned used cars, so detailing and some light wrenching were always on the list. My hope is that we can share some knowledge of the do's and don'ts learned along the way. Be sure to share your own knowledge in the comments!