Introduction
When it comes to keeping our vehicles in tip-top shape, we often focus on the exterior and the engine, but what about the interior? Over time, hair can find its way into air vents and settle onto dashboards, creating an unsightly and potentially unhygienic situation. Cleaning hair from these areas might seem like a daunting task, but fear not! We're here to provide you with expert tips that will help you get your car's interior looking clean, fresh, and hair-free.
Understanding the Challenge
Before we dive into the cleaning tips, it's essential to understand why hair accumulates in air vents and on dashboards. Hair tends to be lightweight and can easily be carried into the vehicle by wind, passengers, or even pets. It finds its way into vents, where it gets trapped by dust, dirt, and moisture, creating a breeding ground for germs and allergens. On dashboards, hair can become entangled in nooks and crannies, making it hard to remove.
Tip 1: Gather Your Tools
The first step in tackling this task is to gather the necessary tools. You'll need a soft-bristle brush, a vacuum cleaner with a nozzle attachment, microfiber cloths, compressed air, and a cleaning solution. Make sure these tools are easily accessible before you begin.
Tip 2: Preparing the Area
Start by turning off the car's ventilation system. This will prevent hair and dust from circulating during the cleaning process. Open all the windows to ensure proper ventilation while you work.
Tip 3: Cleaning Air Vents
Brush Away Loose Hair: Gently brush the air vents with a soft-bristle brush to dislodge any loose hair and dust. Work from the top down to prevent debris from falling deeper into the vent.
Vacuuming: Use the vacuum cleaner with a nozzle attachment to suck up the dislodged hair and debris. Hold the nozzle close to the vent openings for maximum efficiency.
Compressed Air: If stubborn debris remains, use compressed air to blow it out. Ensure you're wearing eye protection and direct the airflow away from yourself.
Tip 4: Cleaning the Dashboard
Dry Dusting: Begin by using a microfiber cloth to dry-dust the dashboard. This will remove the surface layer of hair and dust.
Cleaning Solution: Dampen another microfiber cloth with a cleaning solution that's suitable for your dashboard material. Gently wipe down the dashboard, paying attention to crevices and corners where hair might be trapped.
Detailing Brush: Use a detailing brush to loosen hair from tight spots. This will help dislodge hair that's difficult to remove with a cloth.
Conclusion
A clean car interior not only looks appealing but also contributes to a healthier driving environment. By following these expert tips, you can efficiently clean hair from air vents and dashboards, ensuring that your vehicle's interior remains pristine. Regular maintenance in this regard will save you time and effort in the long run.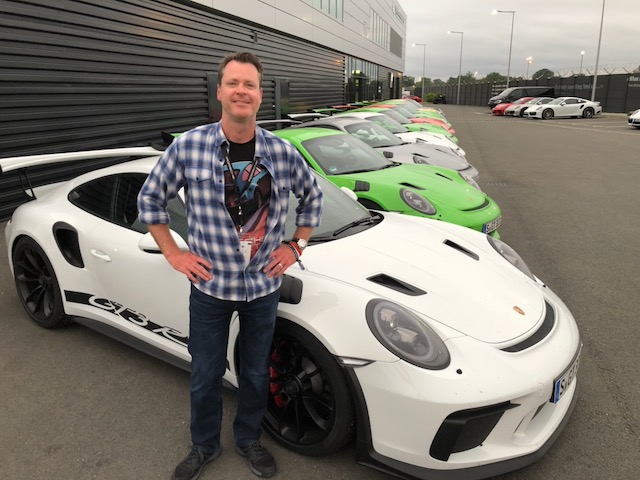 I guess you always start out as a car kid. Smokey and the Bandit, Corvette Summer, Bullitt, Ronin, etc. Throw in a massive match box car collection and add time. I've always been drawn to interesting cars. I've also always owned used cars, so detailing and some light wrenching were always on the list. My hope is that we can share some knowledge of the do's and don'ts learned along the way. Be sure to share your own knowledge in the comments!